Director of Alphacorps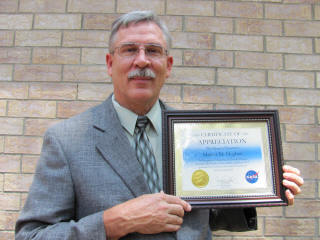 Master Hughes A.S,B.S, M.S. Re, CTR, TTAC
As director of Alphacorps, he has provided training to many influential agencies such as NASA, Sedona Lakes, Boys and girls club of America,  East Texas Crisis centers
He was most recently in 2010 mentioned in a Houston chronicle article. he is often contacted by news agencies such as the washington post.
Master Hughes has a long list of accomplishments, the last being  recognition from SOS coordinator at NASA for Providing support in Training of Government employees and in Senate of the State of Texas 2007.
  He holds an  M.S. degree  in Management of Technology  from the University of Texas  school of Business and Technology Specialty training and development, an A.S. in Criminal justice and a  B.S. degree in Criminology with a focus in social pathology. 
 Master Hughes  has  became well known for his involvement in antiviolence training. He was   recognized  in 2007 by the Texas Senate , Senator Nichols and in 2006 by United States Department of Justice Office for Victims of Crime.
Recognition
In  2005 by  The Texas legislature for his invaluable contributions, Which states in part: WHEREAS, Master M J Hughes has greatly contributed to the quality of life in Cherokee County, and his efforts are truly admirable.  
He has also been recognized by Governor Perry's office for his "commitment and generosity to community  in the Lone star State". By State Representative Chuck Hopson for his leadership and work in  rural and community development.
 By Congressman Jeb Henserling for his involvement in Humanitarian causes  and Senator Cornyn. He has been listed in Who's Who in America 57th edition. 
 Founder of the N M C and Alphacorps Corporate Training his work has touched the lives of several generations. He has been contacted by agencies such as MaHa bodi society, Hazrat Mohammad of India, and Daniel Markell casting producer of wife swap who stated, I'm extremely impressed with yours life's work. After 911 Children's press filmed him working with New York youth about the trauma of the 911 catastrophe. 
 While  on  the ETVV County Task force, and the Etvv Technology committee  he assisted in administration of  a 250,000 dollar grant for technology later  being admitted as a East Texas virtual village project partner micro enterprise,  He has extensive experience with victim services and handling anti violence programs. 
Unique Background
Master Hughes  has a unique  background in security, he  recently assisted in an investigation into an immigration fraud case. His experience  includes management of technology, risk identification, incident reporting and investigation. 
  He has given training in Executive travel security to National corporation, jujitsu, personal safety and combative skills to  Doctors, National guardsmen, law enforcement personnel and industry. Personal and industrial security operational security, social services, health and morale acting as Team Leader on the centers Trauma team. 
 He designed a traumatic stress program for humanitarian workers working in hostile environments and traumatized children, one program was donated to engender in Africa.  He worked to  create an awareness of child slavery in Asia   he has  traveled to the Philippines and  witnessed the human trafficking trade.  
 He has facilitated and implemented Community based experimental training and non-formal education methodology, large group facilitation ,With experience in rural and urban development, stand up training, and has expertise in several technical areas, including  victim services, public affairs, community and recreational programs  He  has taught for a junior college. With skills in program and project development and community program development , information, communication, technology skills. 
Many of the young men that have gone thru his training program, went on to serve their country in the marines, navy and army with one serving three tours of duty in combat Afghanistan and Iraq.
Specialized training
 Master Hughes has taken training from the Texas Department of State health services and the  community preparedness department.  risk and emergency communications, Traumatic stress   He  has held certification as a traumatic stress responder and Member of Association of Traumatic stress specialists.    
Emergency training   
Basic Life Support Certificate,   Emergency Medical Training,  Certified in First Aid, Texas Department of State Health Services 2006 OSHA Hazard communication, 2005 Critical incident management group crisis intervention, 2005 Critical incident management Individual crisis intervention, 2005 Emergency risk Communication Training,2005  Bio Terrorism Disaster preparedness conference Department of state Health Texas. He is also a Master Instructor in Jujitsu with  Expertise in Personal security and  Rank examiner in Jujitsu.
Experience in heavy equipment and construction.
 Public relations                               
 Master Hughes has been in numerous articles including the Houston Chronicle,  Tyler morning telegraph  Jacksonville daily progress , Lufkin news and many more.  He has been on KEBE radio with Kay Lewis, and on KETK  Morning show Ch 56 and Kltv news Ch 7.   Master Hughes is often referred to as O'Sensei.  A past member of  DOVIA (Director of Volunteers in Agencies).  He has been involved in community development and humanitarian aid for 30 yearsand an active advocate for youth. He is listed with numerous agencies including the Cartus data base of trainers.