Industrial and technology business consultants Houston

We facilitate and coordinate specialized training including management of technology. We provide consultation and training in the Woodlands, Houston and Magnolia ,Conroe area. We work to improve process and the profit margin of your company. Providing Business and corporate training, and Industrial management training. Experienced at facilitating communication between corporate staff using different technical languages and identifying appropriate training management. Located in Houston and Jacksonville. Were specially trained hands on problem solvers?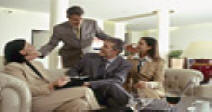 We possess critical technical and managerial backgrounds technical consultation and training, improve performance, reduce risk, improve process and critical infrastructure.
How by working with supervisors managers and CEOs .

We Handle Business startups consulting
Management consulting
Management training.
Business for sale.
Business plans
Business design and improvement,
Infrastructure management,
Training and development
Communication between technical staff.
Lean solutions,
Maintain business operation
Police procedures and logistics
Improve administrative skills.
Intercultural training for overseas contacts.
Risk management safety and security.
We can help your agency
Maximize company income.
Control expenses.
Recognize that people are the real value in a company and improve performance.
Establish benchmark standards.
Maintain Excellence.
Solve problems economically, with innovative installed solutions.
Control risk.
We can also provided specialized Training and Business development representative, Even for International companies.
Leadership training for Asian American wanting to succeed in business
Business English classes, Business development, Cross cultural training for Chinese, Korean and Vietnamese businessmen