Tree care in Houston
Alphacorps environmental tree care, we specialize in diagnosing diseased trees ,construction damage trees, drought stressed trees.
Need a tree doctor?We provide tree care in Houston tx. We provide diagnosis and tree care services and tree maintenance in Houston. Were tree health experts. We can inspect and diagnose trees and treat trees for various diseases, tree spraying, and tree fertilizing as well as Palm tree treatments. We specialize we dont cut and trim like the arborists , we save trees.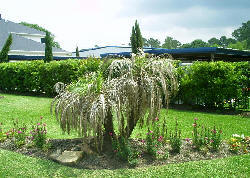 Alpha corps tree uses a special injection system to cure trees of pests or disease keeping it healthy. The injection is far more efficient for tree care, than spraying a tree which is washed off with the first good rain.
We also handle a program called shield to helps protect tree before they become damaged with wood boring insects. This program is effective for trees and shrubs.
We also can handle your pest control needs in the woodlands. Spraying can be appropriate for things like scale or spider mites. Having a problem with feral hogs or wild pigs we can help.


Tree Spraying - Dormant Oil spraying in the winter, or insect elimination , no tree is too large or too small. We can also spray fruit trees.

Deep Root Feeding - Keeps your trees healthy and ensure your tree's roots have adequate nitrogen. This is one of the most important tree care practices.
We provides services in the Houston, Memorial , The heights, the Woodlands, spring area , Houston heights and Conroe, Magnolia area.